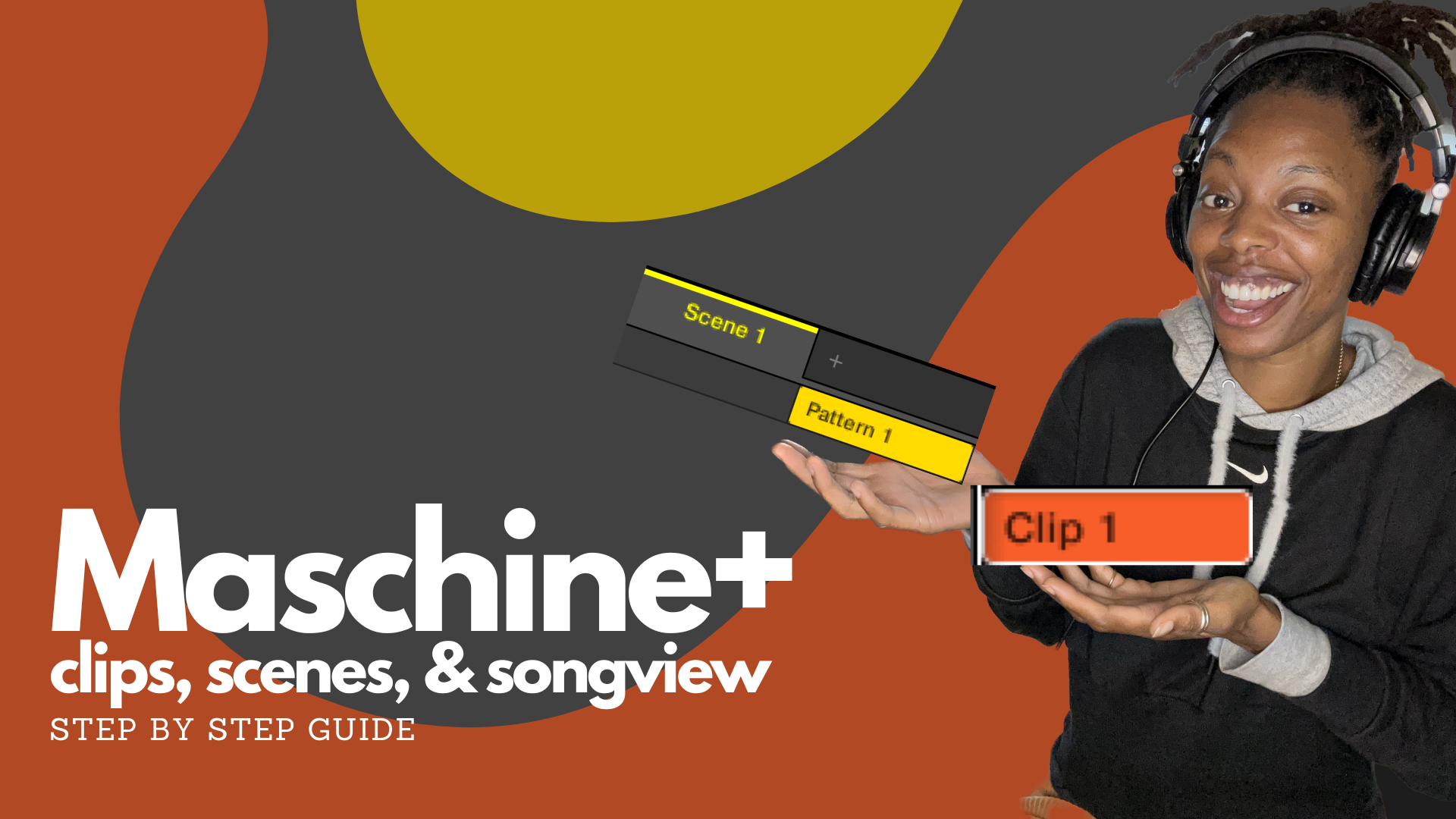 Get the Maschine Plus here 😎 https://bit.ly/3KT0Ls0 
This is a Step by Step Tutorial on how to use clips, scenes, and the song view on Maschine + . 
I'll also be showing you some other techniques along the way. The sounds I used in this video came from the expansion pack "FreeForm" from Native Instruments. You can purchase Freeform here https://bit.ly/45P82Bh 👌 
Thinking about switching to Maschine Plus? Here's a link! 
😎 https://bit.ly/3KT0Ls0 Want something smaller to start with? 

🥁 Check out the MK3 https://bit.ly/3P8P7LZ 
TimeStamps: ⏰ Intro: 0:00 - 0:08

Ideas & Patterns: 0:09 - 3:48 

Scenes: 3:49 - 8:00 

Renaming Scenes: 4:48 - 5:03 

Move Scenes around: 7:28 - 7:50 

Arranging a song: 8:00 - 9:02 

Song View: 9:03 - 9:52 

Using Clips: 9:53 - 15:16 

Extend Loop section in song view: 12:13 - 12:45 

Summary: 15:16 - 16:06 

My Beat 16:07 - 17:20 
Comment below what you think! Get 7% off when you release your music with Distrokid using this link! https://distrokid.com/vip/seven/727020 
Maybe you prefer a keyboard. Try out the Komplete Kontrol A49! It's pretty cool! https://bit.ly/44jWu7L 
To record this audio directly to my phone from the Maschine Plus, I used the IRig stream - You can get that here https://amzn.to/47x8Igi 
Disclaimer: These links are affiliate links and I'll get a small percentage that will help my channel! Thank you! Visit my website for more goodies. https://www.janaeemusic.com Follow me on IG:@ https://www.instagram.com/janaeenimsaj